YOUR BUSINESS BUILDING PARTNER
As a company that is proud of its history, and the community that supports us, Letterboxing is dedicated to providing your business the very best in our professional support to bring you success.
From our walkers to our CEO, everyone at Letterboxing is committed to delivering out of this world service.
KAREN & IAN
Karen and Ian Bridges purchased Letterboxing Pty Limited, a company that has been distributing brochures and catalogues for local businesses for over 30 years, in July 2015.
Karen has over 13 years experience in the direct marketing industry. Starting as a distributor after starting a family in 2003. Karen was then offered a supervisor role for the Caringbah area in 2013.
Karen previously worked in the sales and marketing in the banking and finance industry before leaving to start a family.
Ian has over 30 years of banking and finance/legal experience and currently holds the position of Senior Executive at one of Australia's largest law firms.
Karen and Ian have two children who attend local schools and play a number of sports including soccer, netball, cricket, water polo, AFL and swimming.
Karen and Ian both volunteer their time in the community. Karen is the President of her son's primary school P & C Committee and assists with canteen, maths tutoring and fundraising at the school.
Karen coaches a local junior netball team and manages her daughter's waterpolo team. Ian is on the Committee of Caringbah Sports Cricket Club and coaches the local under 12s cricket team.
Karen and Ian are both committed to providing an honest and reliable distribution service for businesses in the Sutherland Shire.
MISSON & VALUES
Deliver out of this world service with professionalism, passion and community spirit.
INTEGRITY
BUILD WITH RESPECT
DELIVER NOW
COMMUNITY SPIRIT
EXCELLENCE
BARBARA & WAYNE SMITH
I started distributing 20 years ago around Kirawee in a challenging, hilly area helping our 13 year old daughter with her first job. She moved on and I stayed to be paid for enjoying fresh air, keeping fit, meeting people and their "quirky" letterboxes and pets.
Now my area is easier, a flat run with units BUT my husband retired and took it over. Consequently my body and I want my job back!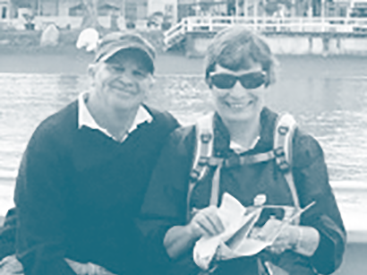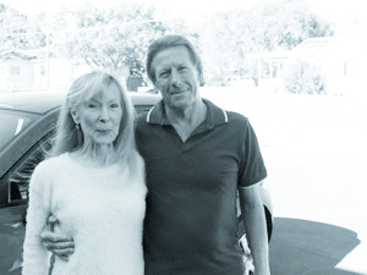 RAE & JOHN HOLIHAN
We have been walking with Letterboxing for 6 years. We do the Cronulla area because there is a high concentration of units which enables us to do high number of drops. The income is helpful to supplement our retirement however, we see delivering brochures as a definite health benefit.
We both go to the gym in addition to delivering to help keep blood pressure, cholesterol and body weight under control by walking at least 19,000 steps every day. We recommend this type of work to anybody who wants to stay healthy and extend their life.
JESSIE
My name is Jessie and I distribute in areas Miranda and Sylvania. I starting walking within the Miranda area in September 2014 as a means of earning some income after being made redundant. However, as time went on it grew into what I now term as my job. My husband and I walk together with our dog Mackie.
Early in 2015 we helped out with extra areas which then became our permanent areas. I take part in long distance walking events and distributing has allowed me to keep up my kilometres whilst getting paid. The benefit to all of us is great weight management and better health.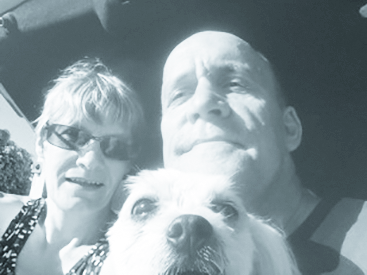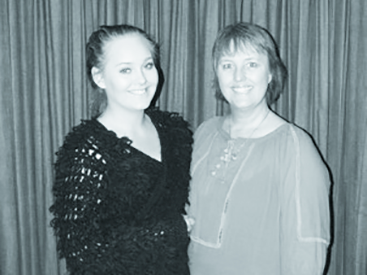 TIANA & MELITA WILLIAMS
My mum and I have been delivering brochures for twelve months in our local area Jannali. I was at school doing Year 12 and because you have almost a week to complete the distribution it was great that I could do it when I didn't have school, study or sporting commitments.
Due to the fact that we have a deadline to complete the work, it motivates her to walk. This in turn has greatly improved her muscle strength and cardio health. My Mum feels much better, plus we get to chat to people and learn dog names along the way.
CHERIE COLLINS
Delivering the brochures for Letterboxing is a family affair. Everyone is involved from our two little boys who get excitement from picking up the brochures and earning a little bit of pocket money by helping collate the brochures ready to delivery on the weekend. My husband and I then tag team to deliver the brochures that way we both get some exercise on a Saturday morning.